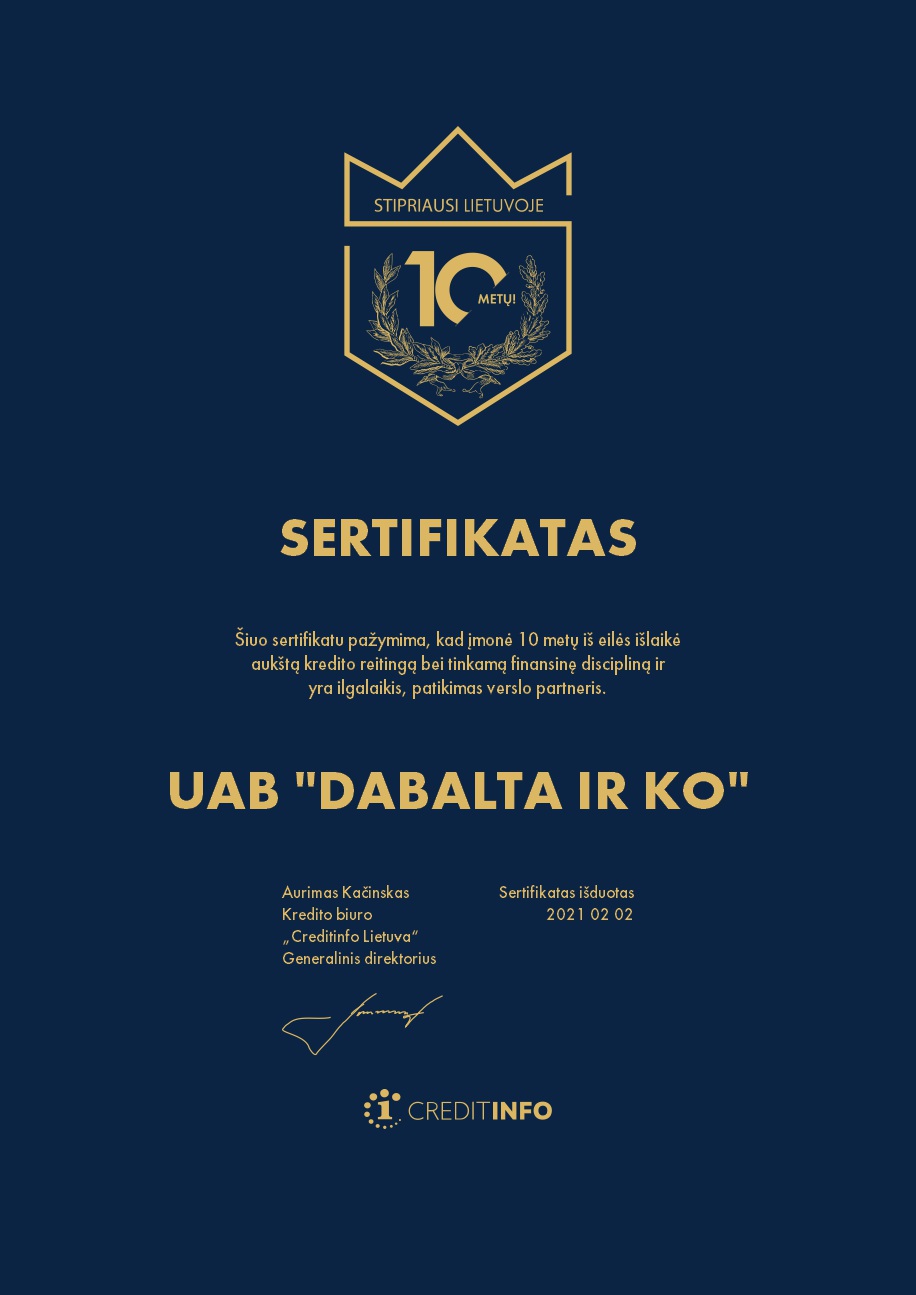 Our company DABALTA IR KO, has been successfully operating in Lithuania for more than 21 years. We are proud that a company has managed to maintain its proper payment discipline and a high credit score for 10 consecutive years and is a trustworthy business partner.

In 2020, in response to the consequences of the COVID-19 virus and the influx of non-certified medical supplies into Lithuania, we invested in the production line of disposable medical masks that meet the requirements of the EN 14683 standard and started their production.

Mission
To provide people of Lithuanian medical institutions and companies with disposable medical masks that meet the highest quality requirements.

Production
Capacity 400 000 pcs. per month
Trusted by
Dentists, manufacturing companies, family clinics. German companies and clinics.

History


2020 October
The production line for medical masks started operating. Our masks meet II Type standarts.
2020 November
Website medicalmasks.lt is online.

2020 December
Our masks meet IIR Type standarts.
2021 January
A new packaging line has started operating. Now we can offer our customers 5 and 10 pcs in a package.