MEDICAL MASKS FOR PROFESSIONALS

MADE IN LITHUANIA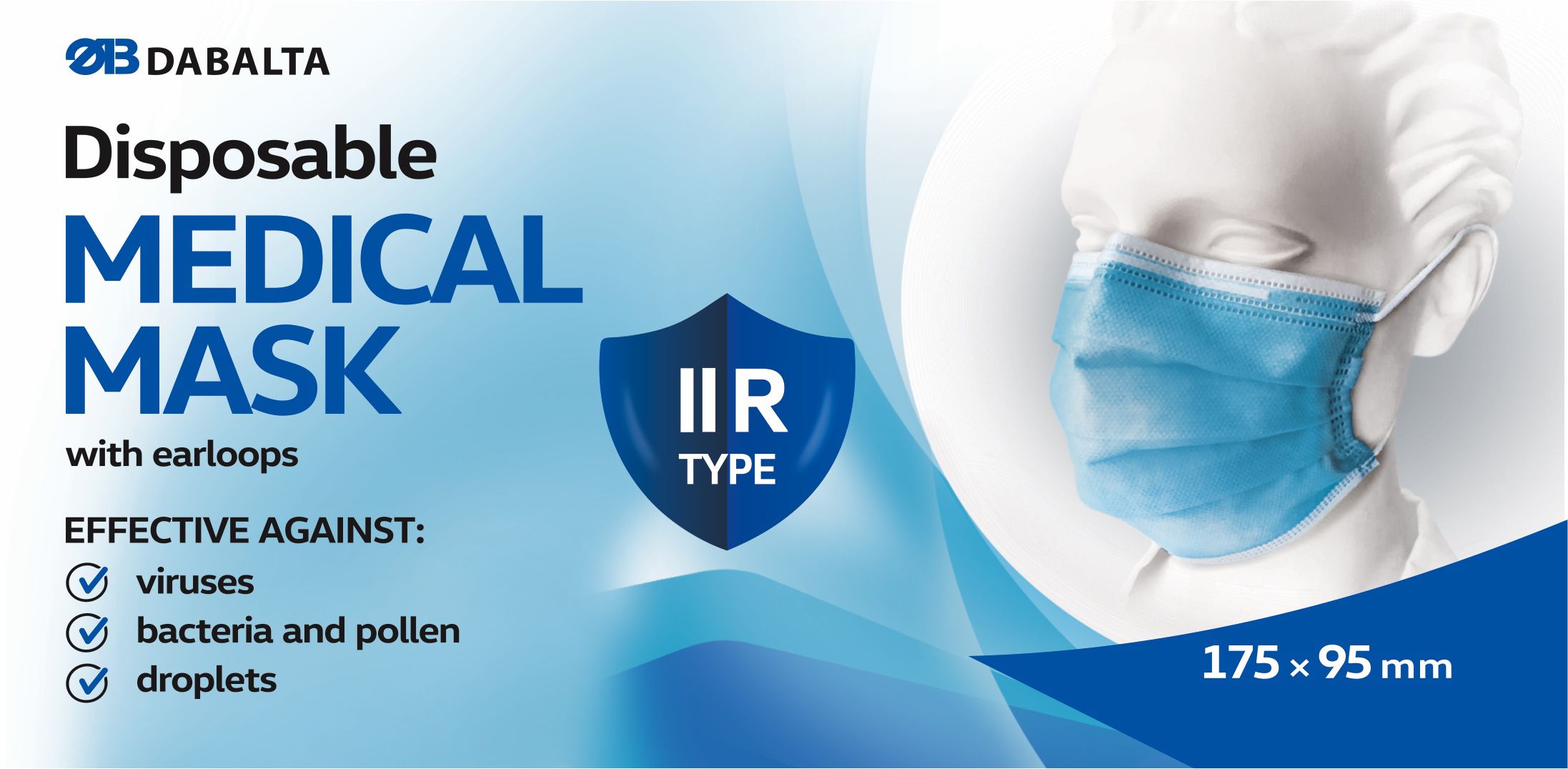 DAB010 Disposable non-sterile 3 PLY medical mask

Used in the provision of personal health care services in personal health care facilities during examinations of patients, medical procedures or manipulations, working with human body fluids or as a preventive means of personal protection.
Made in Lithuania

"The masks are very comfortable. For us who wear glasses- quality of nose wire is great , which is not available in those pharmacy shops. The price is very good as well. I will buy it for my parents. "
-Agnietė
"Hi, the masks are really of high quality. I am glad that the metal does not come out and the loops did not break. Milda
-Milda
"The only masks that do not cause allergies for me! "

- Renata Gelažauskienė